Luxury stainless steel furniture chairs and tables for USA market
Ngày đăng: 13-04-2020 | 6:08 PM | 1940 Lượt xem | Người đăng: admin
Vietnam is now an ideal destination for US customers because of very low tarriffs and quickly growing production capacity. With that trend, Tung Khanh is now a reliable supplier of mirror polishing and PVD luxury stainless steel furniture for USA customers. We offer very all kinds of stainless steel chair, table and ottoman frames. Our products have been exported to under many famous brands and sold in hundreds of showrooms across the country in USA.

MADE IN VIETNAM LUXURY STAINLESS STEEL FURNITURE
We offer very all kinds of stainless steel chair, table and ottoman frames based on drawings or physical samples. Customisations are available so customers are have unlimited choices for products. Exporting furniture products are strictly inspected to ensure all details are finished perfectly without any visible scratches, pits, dents…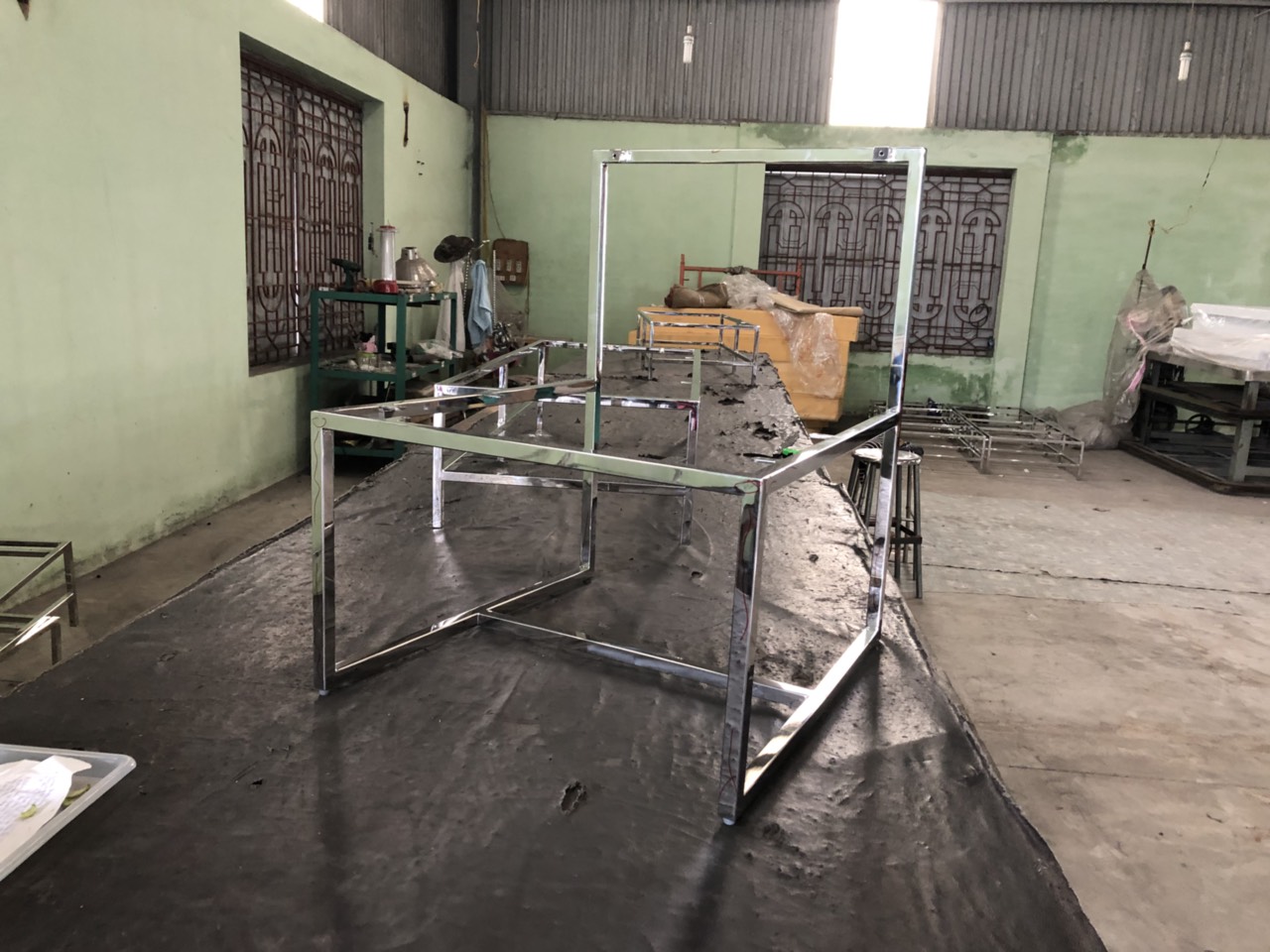 Exporting luxury stainless steel chair frame Vietnam
STAINLESS STEEL CHAIR, TABLE AND OTTOMAN FRAMES FOR USA MARKET
Exporting luxury furniture for USA market is normally used SUS201 material. This material must be custom ordered for accurate and consistent measurements with better polished surface. All products are inspected by QC Deparment before delivery, there are no exceptions.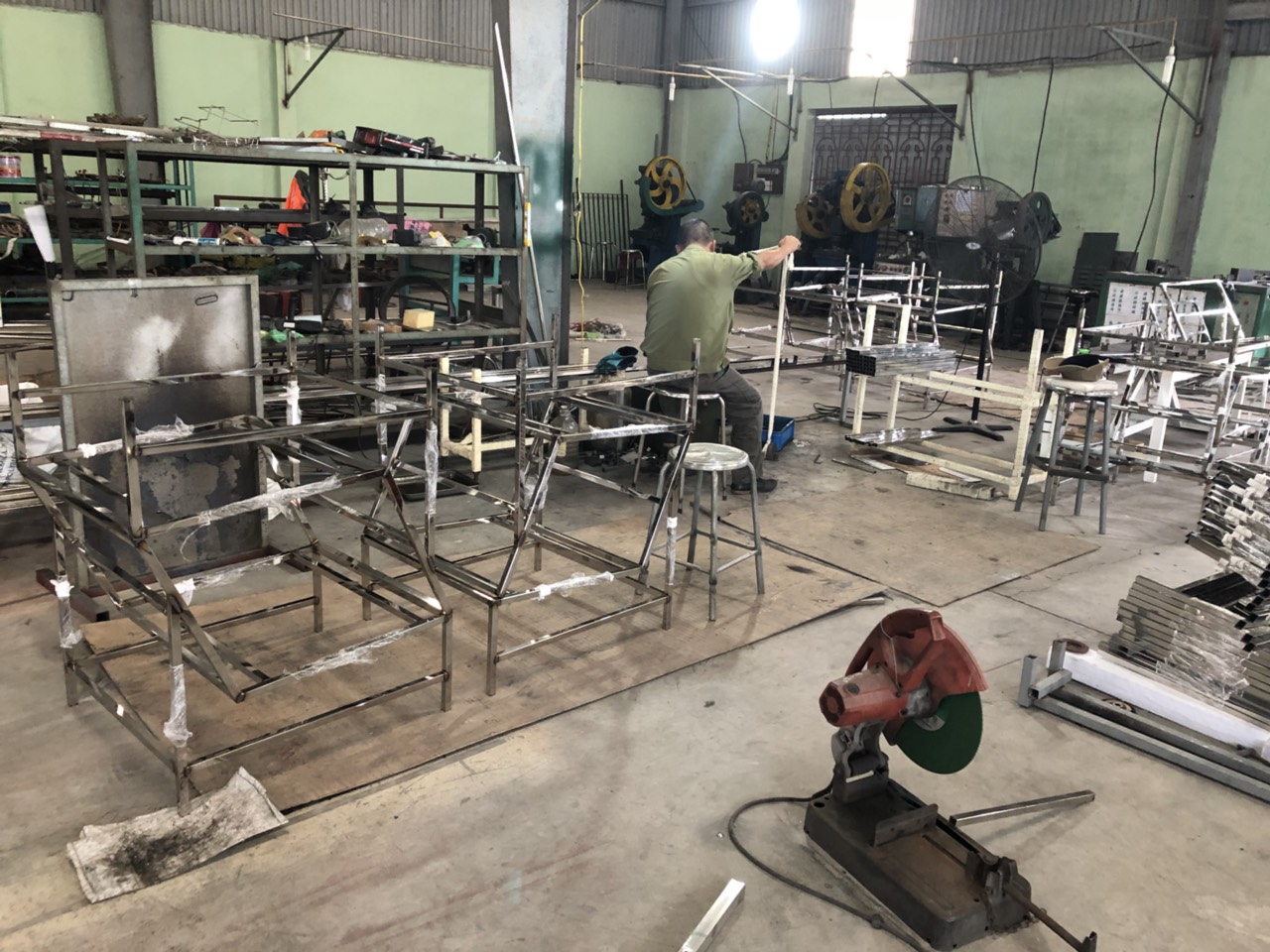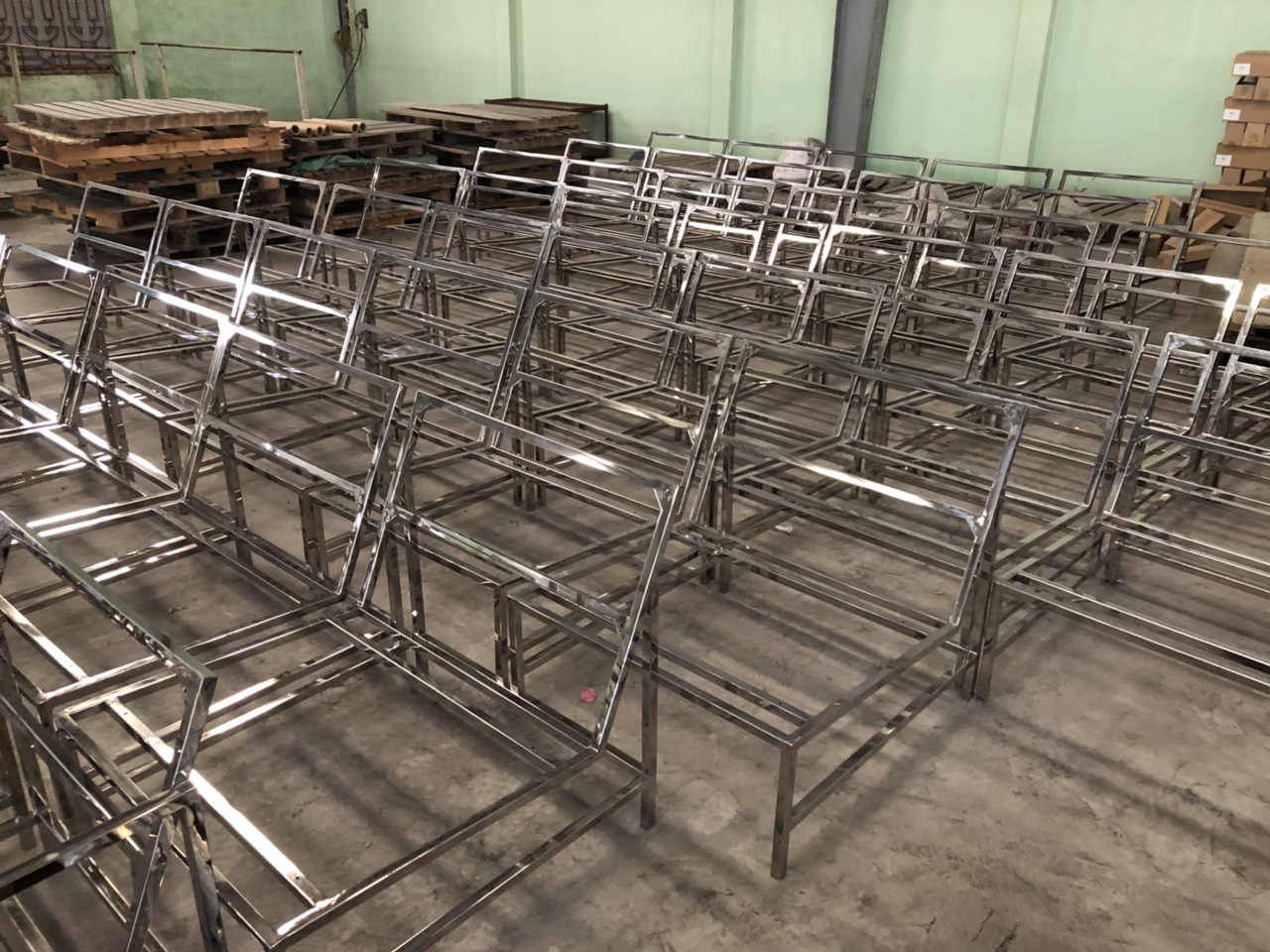 Stainless steel furniture factory in Vietnam
PVD COATING AND MIRROR POLISHED STAINLESS STEEL CHAIR AND TABLE FACTORY
Beside of mirror polishing products, we also offer PVD coating stainless steel furniture so customers can have more options. PVD coating products normally have hairline finishes, or customers can choose mirror polishing. Coating colors can be chosen widely with gold, grey, black, blue, bronze… Swatches are available for customers to review before ordering.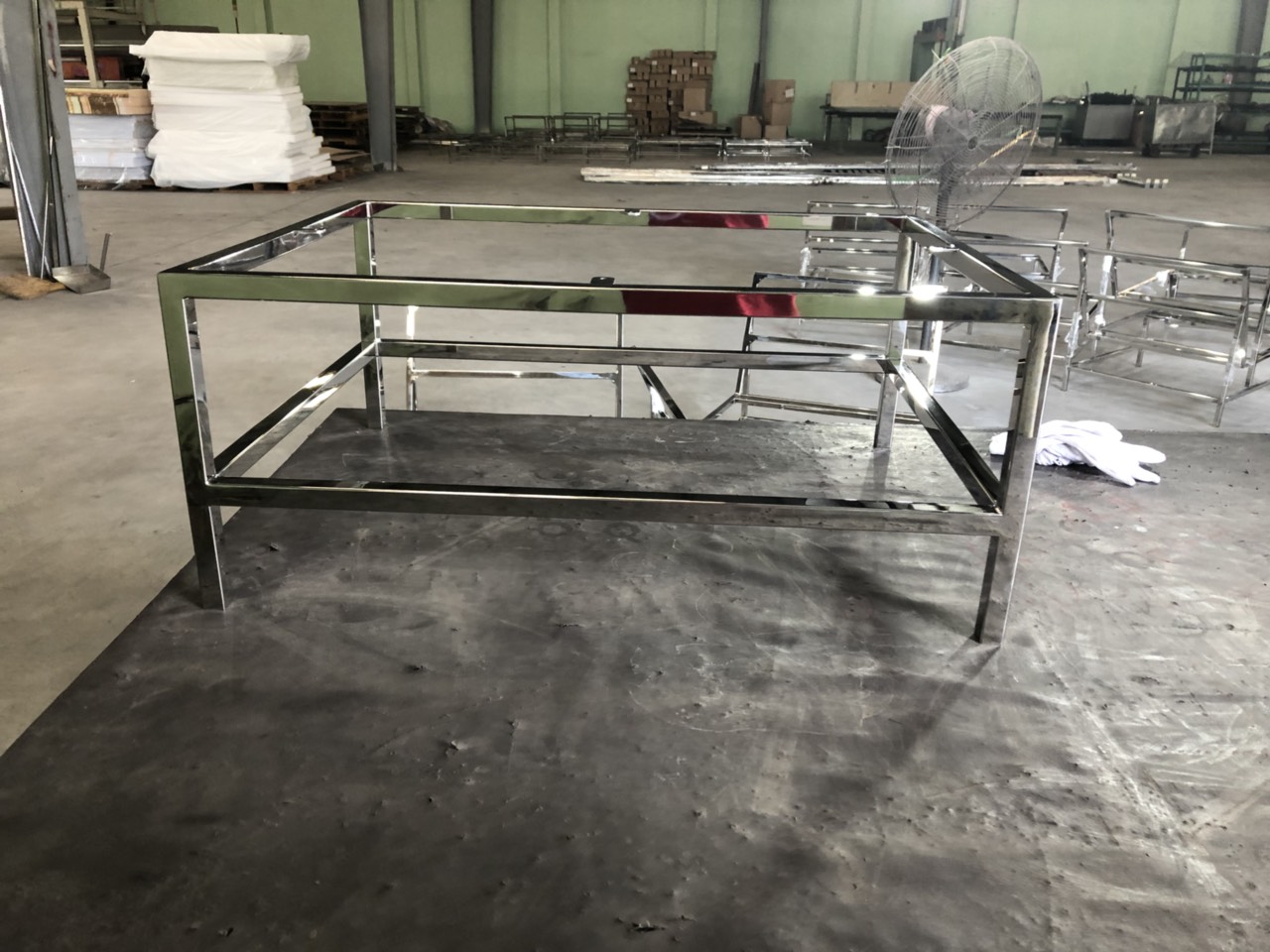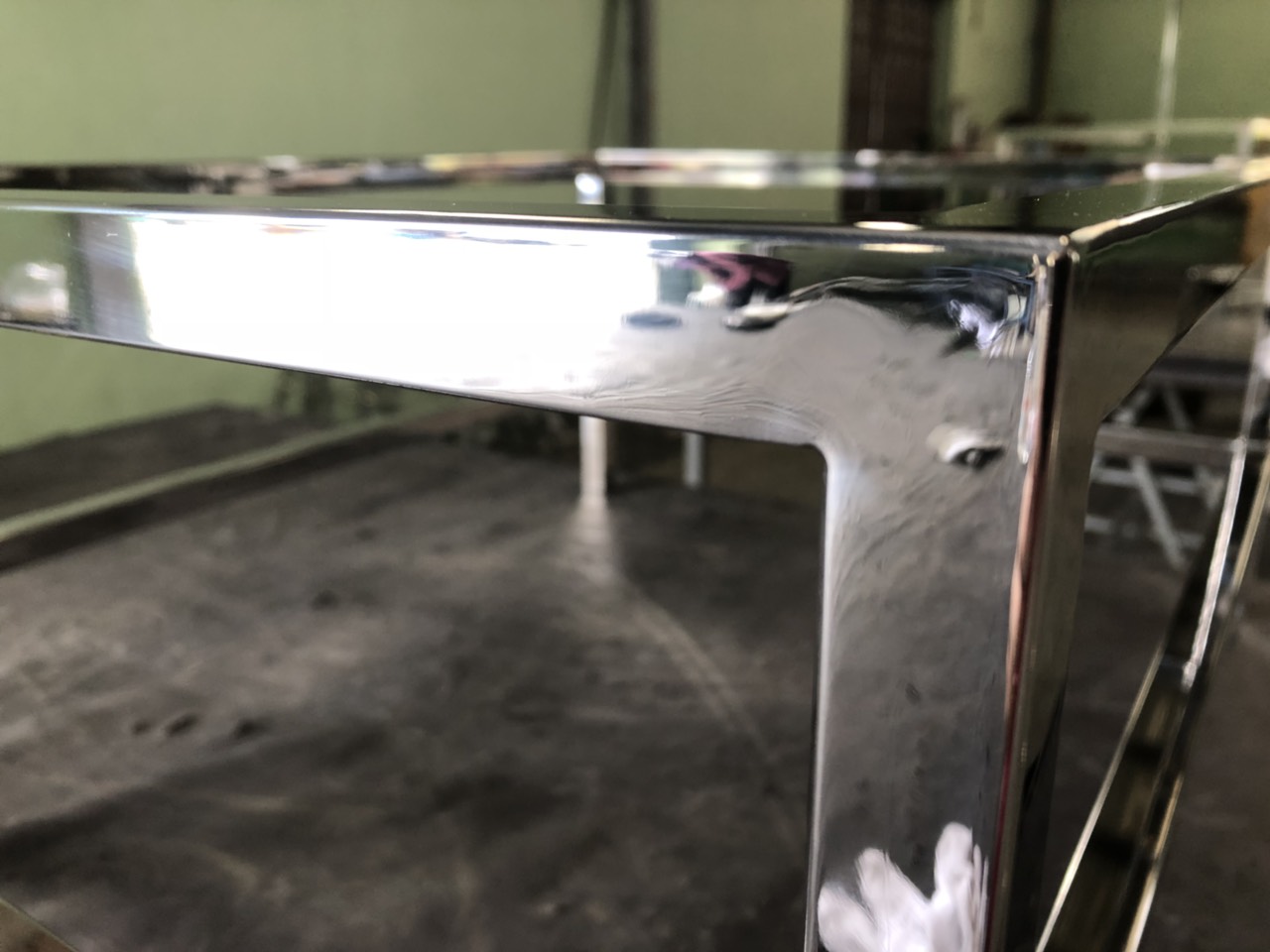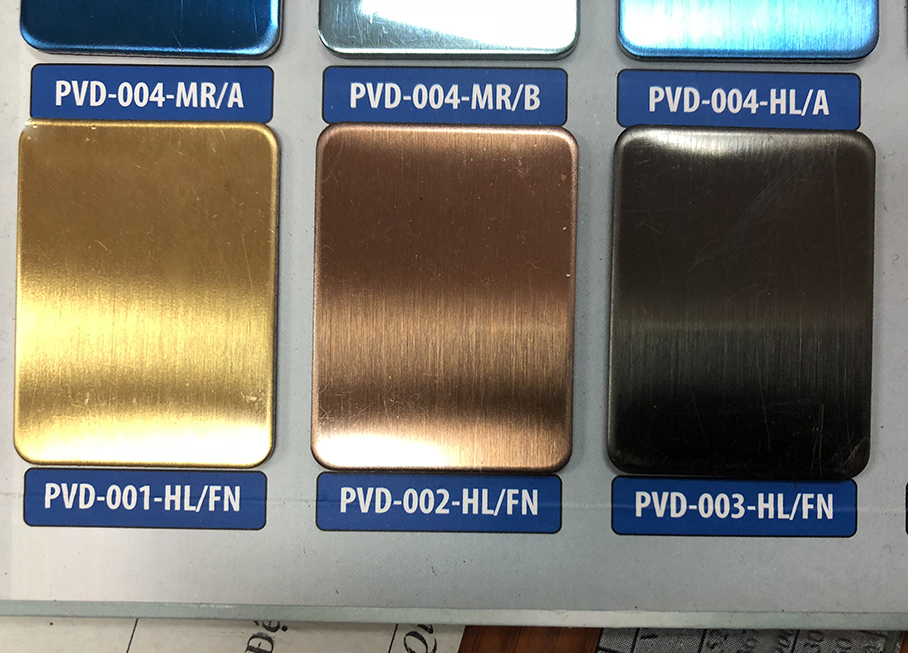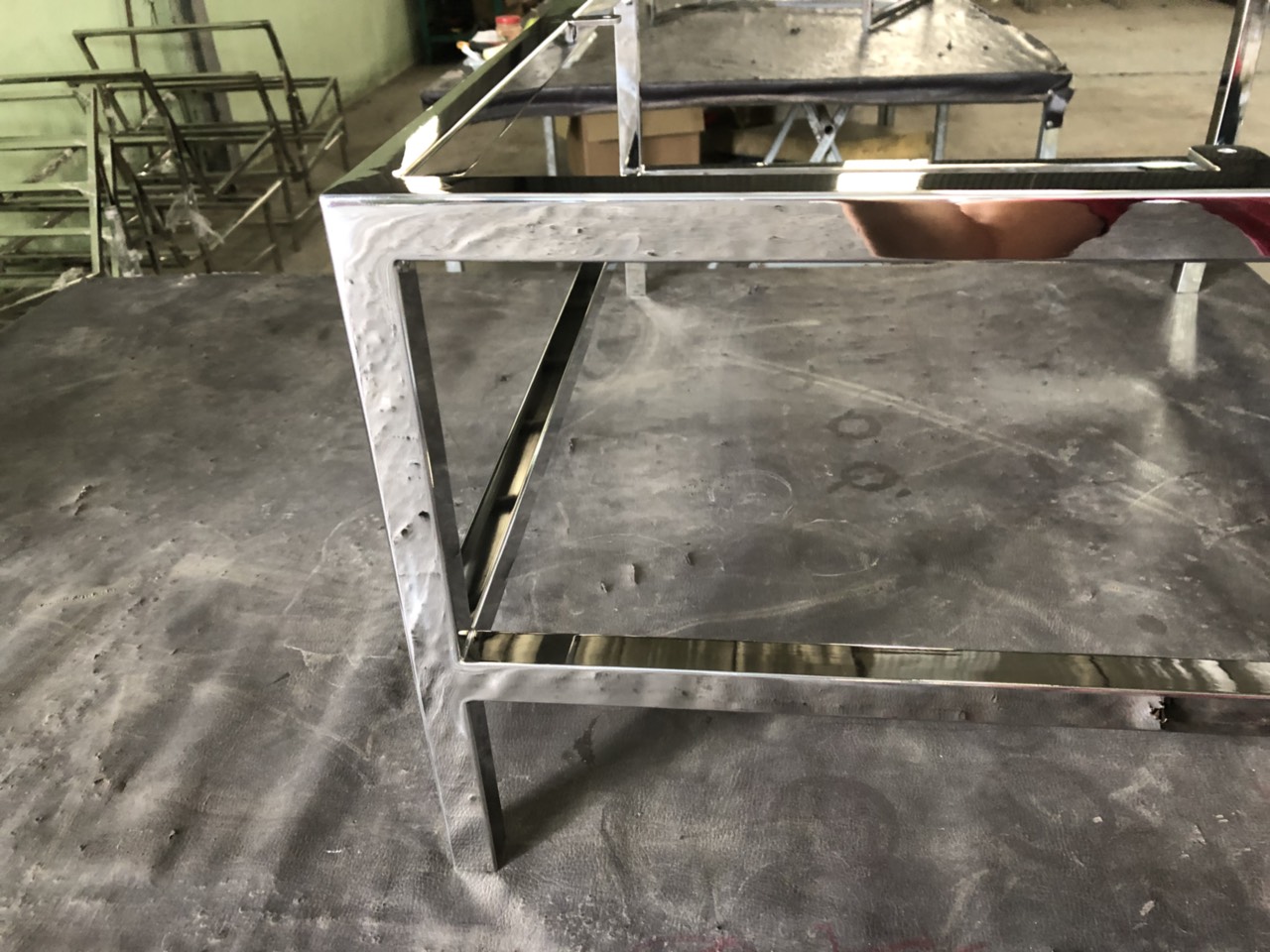 Living room furniture supplier in Vietnam
With more than 20 years of experience, Tung Khanh Manufacturing and Trading JSC is proud to have our high quality products exported to USA, United Kingdom, Germany, Korea and Japan... For any inquiries, feel free to contact our email:
tungkhanh@tungkhanh.com.vn
or hotline: +84.936.661.362.
Contact us:
TUNG KHANH MANUFACTURING AND TRADING JSC
Address: 131 Quan Tru Street, Dong Hoa Ward, Kien An District, Haiphong, Vietnam
Hotline: +84.936.661.362
Tel: +84.2253.877.996 - +84.2253.877.259
Email: tungkhanh@tungkhanh.com.vn