Folding TV tray wooden top metal stainless steel table for USA market
Ngày đăng: 17-04-2020 | 11:06 PM | 1323 Lượt xem | Người đăng: admin
Stainles steel TV tray table is very popular in the US market and one of our latest exporting products. Table top can be customized with many kinds of solid or MDF wood. Table legs are normally detachable and foldable, made by stainless steel, painted or powder coating steel. Even though this table is quite new with Vietnam suppliers, Tung Khanh has become the leading manufacturer with large orders from US customers.
FOLDING METAL STAINLESS STEEL TV TRAY TABLE
Stainless steel TV tray table is designed with a compact size and very light weight. It can be easily folded and moved around. In spite of the small size, it can bare a quite heavy load on its top (up to 30kg) so you can enjoy a meal while watching TV or work on your laptop in the living room. Additionally, table legs can be detached without any tools so it can save even more space, you can leave it in a corner or in your closet.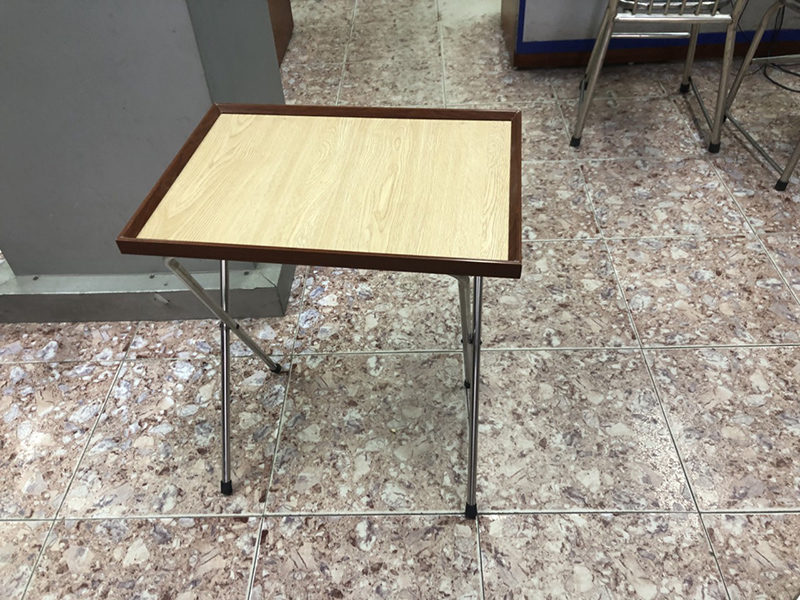 Foldable TV Tray stainless steel table in Vietnam
CHEAP AND HIGH QUALITY TV TRAY TABLE WITH MDF WOODEN TOP
Our metal TV tray table is made with MDF wooden top and SUS201 stainless steel legs. MDF and SUS201 materials minimize the price while still maintaining high durability. MDF wood is chosen with higher quality class so its surface will not be damaged by water. A TV tray table can be very cheap (under $10/set) depend on design and the chosen material.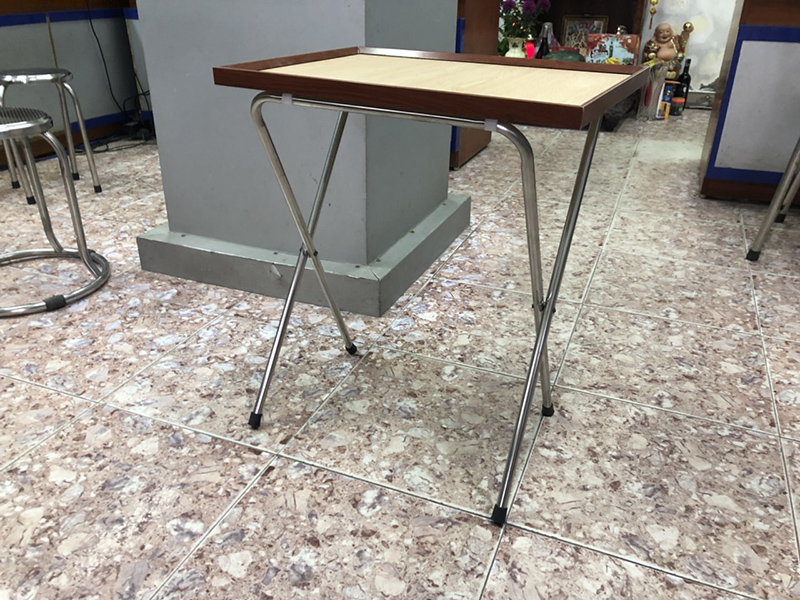 Cheap and high quality wooden top metal table
THE BEST METAL TV TRAY TABLE SUPPLIER IN VIETNAM
With a modern production line and a strong supply chain, we offer unlimited choices in design and material for metal TV tray table with any price range. Beside of MDF wood, customers can choose solid wood top.Stainless steel can be replaced with powder coated steel legs. Moreover, customers can choose any kinds of packaging and labels so products can be ready to sell right after arriving. Samples are also available so customer can evaluate before mass production.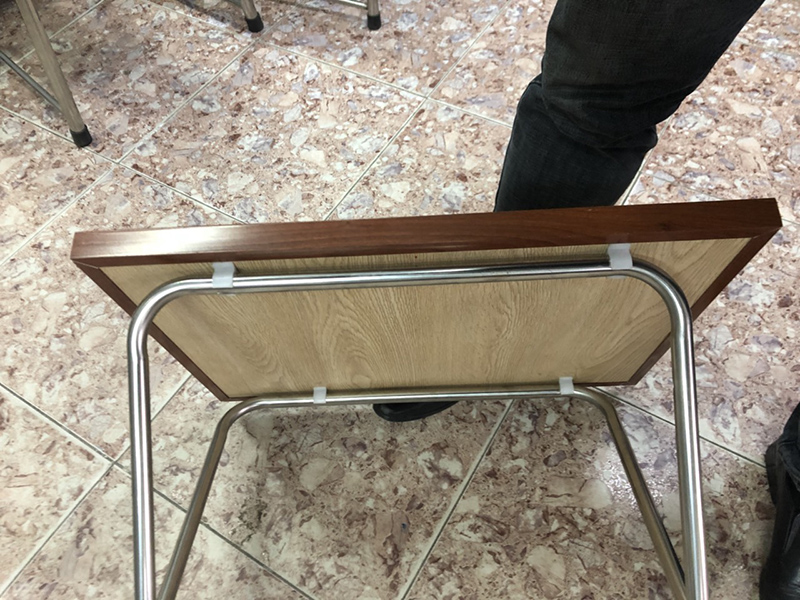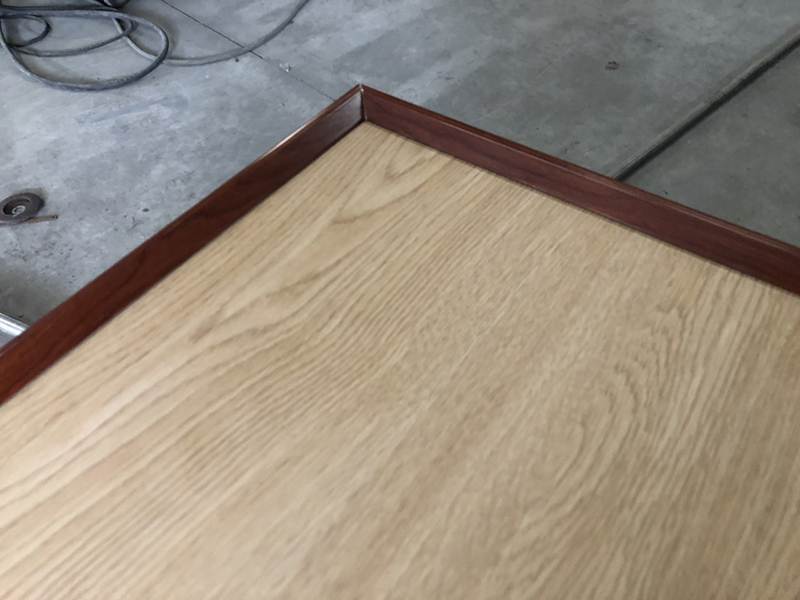 Table and chair factory in Vietnam
With more than 20 years of experience, Tung Khanh Manufacturing and Trading JSC is proud to have our high quality chair and table products exported to USA, United Kingdom, Germany, Korea and Japan... For any inquiries, feel free to contact our email:
tungkhanh@tungkhanh.com.vn
or hotline: +84.936.661.362.
Contact us:
TUNG KHANH MANUFACTURING AND TRADING JSC
Address: 131 Quan Tru Street, Dong Hoa Ward, Kien An District, Haiphong, Vietnam
Hotline: +84.936.661.362
Tel: +84.2253.877.996 - +84.2253.877.259
Email: tungkhanh@tungkhanh.com.vn